Strategic Capitalization Advisor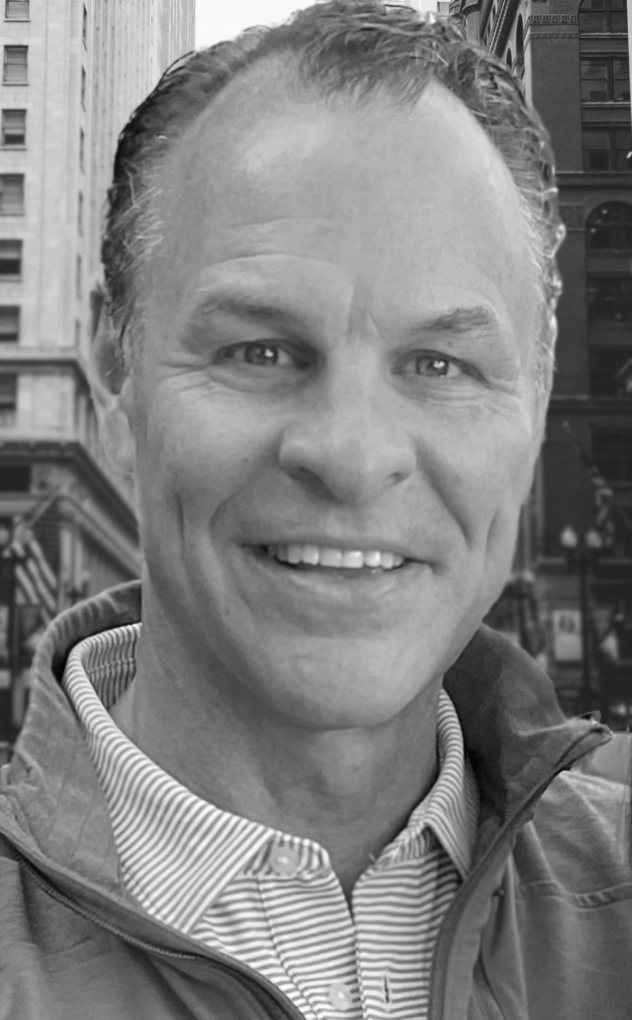 Founder and Managing Partner
Todd has over 30 years of experience providing creative capital solutions to companies in various stages of their business life cycle – from venture stage and start-up to high-growth and expansion, and from repositioning and restructuring to succession planning and exit.
He has served in leadership roles for large corporations, institutional backed platforms, and private partnership firms. Todd has delivered for his cohorts and clients as a principal underwriter, lender, investor, advisor, and arranger of debt and equity investments including:
Lines of credit to fund working capital for operations
Term financing for growth and expansion
Structured funding for special-purpose projects, entities, and developments
Credit facilities for leveraged buyouts
Debt and equity financing for mergers, acquisitions, and recapitalization
Debtor-in-possession (DIP) financing for bankruptcy reorganizations
M&A (Buy-Side/Sell-Side) advisory services and succession planning
While living and working on the East Coast of the U.S. for more than 20 years, Todd cultivated a broad range of capital market relationships in institutional lending, private equity, and venture capital. He was afforded the opportunity to travel extensively, both personally and professionally, exposing him to other customs, cultures, and expanded insights into global markets.
Todd and his wife, Tricia, are currently raising their two young children in St. Louis. Todd is a sports and fitness enthusiast, avid reader of non-fiction, and passionate about food, wine, and travel.
Community Involvement
Todd presently serves on the board of the Clayton Community Foundation and is a member of the William Greenleaf Eliot Society of Washington University in St. Louis.
Previously, he served on the executive board of University City Children's Center and LUME Institute, Business Retention and Expansion Committee for the St. Louis Economic Development Partnership, Saint Louis Bank Advisory Board, Advisory Council for U.S. China International Institute, Olin Business School's Alumni Development Committee at Washington University in St. Louis, and Board of Deacons of Fifth Avenue Presbyterian Church of New York City.
---
Transaction Experience
Todd has been directly involved in financial transactions exceeding $29B, across more than 200 situations, where he delivered nearly $5.5B in financing and capitalization commitments.
---
Financing, Capitalization, Mergers and Acquisitions
Totals Size Of
Transaction
---
Structured Debt, Equity and Specialized Projects
Totals Size Of
Transaction
Restaurant, Retail, Real Estate
VENMARK CAPITAL ADVISORS 
Todd is founder and Managing Partner of Venmark Capital Advisors based in St. Louis, MO. The firm provides creative capital solutions and transactional services to independent private equity sponsors and closely held businesses. Venmark operates at the intersection of Investment Banking and strategic consulting by serving buyers, sellers, and owner/operators of small to medium size businesses across various industries seeking to realize value through organic growth, acquisitions, sales, and recapitalizations.
VENMARK CAPITAL SOLUTIONS 
Todd is a Co-Founder of Venmark Capital Solutions, Inc., an integrator of cloud-based software applications doing-business-as  Financial Health IQ™ (FHIQ™). FHIQ is a subscription-based Software-as-a-Service (SaaS) technology platform provides users with  forward looking objective data-driven assessments of a company's financial risk and viability ("Financial Health"). 
PRIVATE EQUITY 
Prior to founding Venmark Capital Advisors, Todd served as Managing Director of FTL Capital (now Lewis & Clark Capital), a St. Louis-based independent private equity sponsor and family office. He was involved in originating and evaluating new investment opportunities, and provided strategic support for portfolio companies.  The portfolio consisted of companies in specialty finance, industrial manufacturing, Software-as-a-Service, and tax credits. The tax credits platform consisted of initiatives in both, New Markets Tax Credits (NMTC) and Low-Income Housing Tax Credits (LIHTC).  
GENERAL ELECTRIC CAPITAL 
Managing Director – Strategic Marketing and Business Development
Prior to joining FTL Capital, Todd served as Managing Director of Strategic Marketing and Business Development for GE Capital Corporation's direct corporate lending platform in the U.S. where he was responsible for developing and implementing growth strategies aligned with credit, and underwriting policies and procedures. 
Senior Vice President – Corporate Finance
While living and working in New York City, Todd was recruited by GE Capital and relocated to St. Louis (his hometown) to re-establish an important Midwest regional office for the company's Corporate Finance division as Senior Vice President. Todd was also fully sponsored by GE for the Executive MBA ("EMBA") program at the Olin Business School at Washington University in St. Louis, where upon completing the program, Todd was presented with the "Keen Insights" award by his fellow classmates. 
INVESTMENT BANKING 
Prior to GE Capital, Todd served as Managing Director of Carreden Group Incorporated, a New York City-based specialty investment banking firm and FINRA Registered Broker/Dealer. He represented corporate and institutional clients in a broad range of transactions including private placements, exclusive sales, mergers, acquisitions, structured financings, and capital raising.
Carreden afforded Todd the opportunity to further his financing, M&A advisory, and board level management experience by working along-side the firm's highly seasoned senior managing partners who had years of experience working on Wall Street and serving on public and private company boards.
Todd served on the board of directors for Reliable Biopharmaceutical Corporation, a developer, manufacturer, and marketer of high-purity (inactive) and active pharmaceutical ingredients to manufacturers and marketers of generic pharmaceuticals.
VENTURE CAPITAL MARKETS
Prior to joining Carreden Group, Todd served as Vice President and Division Head for a New York City-based specialty finance company, Charter Financial, Inc. (backed by E.M. Warburg Pincus), where he helped build and lead its venture-debt capital business. He and his team financed some of the most prominent venture-backed communications and technology companies serving the U.S., Europe, and Latin American (highlighted below). Charter Financial was acquired by Wells Fargo.
AudioNet/Broadcast.com, Covad Communications, Digital Island, EarthLink, EarthNet, Focal Communications, IDT Communications, Intermedia Communications, Net2Phone, PSINet, RCN Networks, Rhythms Networks, SiriusXM Satellite Radio, SkyCache, StarMedia, UUNet, Viatel, Visual Networks, and Winstar Communications 
CHIEF FINANCIAL OFFICER
Todd served as Chief Financial Officer (CFO) of Optex Communications, a development-stage information storage technology company.  Optex was an integrator of advanced nanomaterials, laser optics, photonics, and multi-level digital storage techniques. Todd led its fund-raising efforts in securing U.S. Department of Commerce Advanced Technology Program and National Science Foundation grants, along with traditional and non-traditional funding from venture capital sources based in Silicon Valley, New York, Boston, and Geneva.
BELL ATLANTIC CAPITAL 
Upon earning a Bachelor of Business Administration degree from the Neeley School of Business at Texas Christian University, Todd was hired by Bell Atlantic Capital (a diversified financial services company wholly-owned by Bell Atlantic Corporation – now Verizon) where he entered its commercial credit underwriting and management training program.
With Bell Atlantic Capital, he originated, structured, and closed financings across a diverse set of industries and situations – from financing the expansion of fast-food franchise restaurants, to financing capital equipment for industrial manufacturers, financing federal government contractors, to arranging tax-exempt financing for state, county, and local governments.
Todd was later selected by Bell Atlantic Capital's parent company, Bell Atlantic (Verizon), to participate in its leadership training and development program, where he held various roles in sales management, product line marketing, and international development.
Venmark is a capital advisory services firm dedicated to helping owners and stakeholders of closely held businesses realize their optimum value. We do this by taking clients through a proven process of identifying and understanding the risks and value creation opportunities associated with contemplated business development and capitalization initiatives.
©2023 Venmark Capital Partners

Venmark Capital Advisors, LLC is not a Financial Industry Regulatory Association ("FINRA") registered broker-dealer and is not a Securities and Exchange Commission registered investment advisor.